Meet Dr. Steven Gulowaty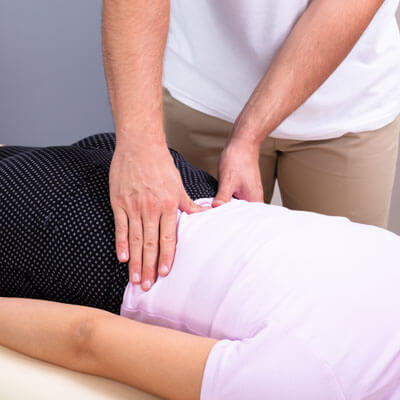 Hi, my name is Steven Gulowaty. I was born and raised in Winnipeg, Manitoba.
After graduating high school from Garden City Collegiate, I attended the University of Manitoba. Growing up, I knew I wanted to join the health care field but I was unsure which direction to take. I began to research different careers and although numerous ones interested me, it was Chiropractic that I was drawn to most. I felt it would be a rewarding career since I could help patients with pain relief but also help encourage a healthy and active lifestyle.
Once I received my Bachelor of Science from the University of Manitoba, I attended Northwestern Health Sciences University in Minnesota. While the program was rigorous and challenging, looking back I can say I enjoyed every single minute of it. During my stay in Minnesota, I grew fond of the professional sports teams, notably the Vikings and yes, even the Wild!
Following graduation, I moved back to Winnipeg and am grateful for the opportunity to be a Chiropractor at Polo Park Chiropractic Centre.
My main goal as your Chiropractor is to relieve your symptoms as quick as possible. I do not believe anyone should be living in pain even if it's the "usual" or "typical" pain. After improvement is noticed by you and me, I provide patients with exercises, both stretches and strengthening to improve your posture and help prevent future problems.
My Reasons For Being a Chiropractor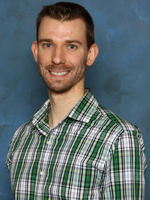 One of my biggest accomplishments as a Chiropractor has been helping patients regain their quality of life and allow them to enjoy the activities they were before their injury occurred. This is by far the most rewarding part of my career. Seeing a child behave how a child should because their pain no longer limits them in what they can do; a patient telling me that by following my recommendations they are more energetic and feel like they did 10+ years ago; the "ah-ha" moment someone has when I'm explaining what their conditions is, how it's related to their symptoms and how we can work together to solve it. These are the moments I cherish most, my reasons for being a Chiropractor.
So, if you're suffering from neck pain, back pain, headaches or if you are curious to see how chiropractic can help improve your life, make an appointment and see how I can help.
EXPLORE OUR SERVICES »
---
Dr. Steven Gulowaty | (204) 774-9066