Massage Therapy at Polo Park Chiropractic Centre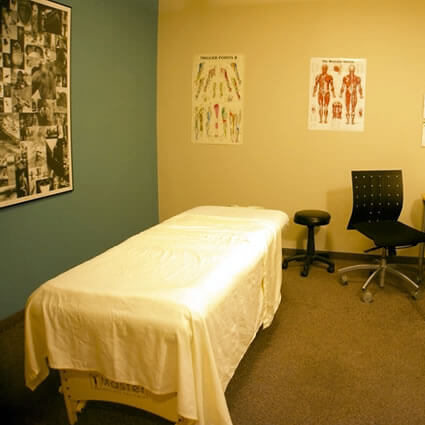 Benefits of Massage Therapy
Many patients choose massage therapy to experience benefits including relaxation and stress reduction, but there are a number of other reasons to give massage a try:
Neck and Back Pain
Muscle Soreness and Tension
Joint aches
Increased Movement and Flexibility
Soft Tissue Injuries
And more
Our therapists are trained in a variety of massage techniques and will speak with you about their recommendations as well as your preferences. We may employ techniques including Swedish, sports massage, soft tissue mobilization, cupping therapy and pre-natal for pregnant women.
Meet Your Registered Massage Therapists
We're proud to offer massages with our highly trained therapists, Chantelle and Ken. They have many hours of massage education and hold certificates in the field. They enjoy taking continuing education courses in order to stay up to date with the latest techniques in massage, helping them to offer patients the absolute best possible experience.
Read more about Ken and Chantelle here >>
Book Your Appointment Today
If you're interested in learning more about the benefits of massage therapy, we'd love to see you in the practice soon. Remember, you don't have to be a patient of chiropractic to book a massage appointment with us, and we're proud to offer direct-billing for massage patients-simply bring your insurance card to your appointment and we'll check your benefits for you.
Reduce stress and feel great today-book your massage with us.
CONTACT US »
---
Massage Therapy Winnipeg MB | (204) 774-9066