Meet our Registered Massage Therapists at
Polo Park Chiropractic Centre
Get to Know Us
Chantelle Tugade, RMT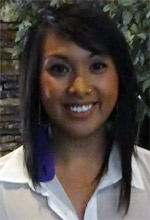 I graduated from Massage Therapy College of Manitoba (MTCM) in June 2011. I am a member of the Massage Therapy Association of Manitoba and I plan to take specialized courses through the association to better educate myself and learn new techniques. I'm very interested in reflexology, myofascial release and active release techniques.
I consider myself a very caring, funny and energetic person. I think this career choice is best suited for me because I enjoy helping people, especially when it's health related. I believe that massage therapy is one of the oldest, natural forms of health care and I encourage anyone who has not indulged in massage therapy to try it.
In my spare time, I enjoy reading, working out, yoga, outdoor activities, traveling, and spending time with friends and family.
Ken Oquendo, RMT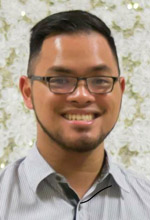 I graduated from Robertson College's Massage Therapy Program in 2018. I am interested in sport related massage, myofascial release and soft tissue release techniques and plan on taking further education in these areas.
I find myself to be a friendly, funny and caring person. I believe that massage therapy is a great alternative to traditional medicine and encourage everyone to try it for themselves.
---
Meet Our Massage Therapists at Polo Park Chiropractic Centre | (204) 774-9066